I haven't had a good rant for a while. Rants are what blogs are for. Here comes a rant.
The term "Data Scientist" is getting well out of hand. I'm seeing articles all over the place with titles like "
What is a Data Scientist
?" and "
do you need one
?".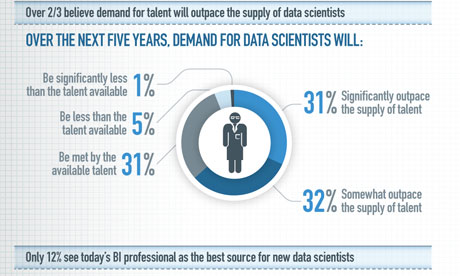 Data Scientists are what happens when marketing people and journalists spot a trend that's been going on for ages, but decide to act like they've just discovered fire. I should probably decide to call myself one and then double what I used to charge for work, before I was a Data Scientist.
I'm not doing that though, I'm ranting on a blog.
"Data Scientist" is a tautology.
You know what they call people who use data to do science?
Scientists.
.